Starring the following model:
"Bubbles squirms as she gets her tight bunny suit filled with sticky treats"
| | |
| --- | --- |
| File count: | 1 |
| Total size: | 200.81 MB |
| Total runtime: | 9 mins, 21 secs |
| Date added: | 4/20/14 |
| Reviews: | 1 |
| Views: | 9123 |
| Scene ID: | 9947 |

$6.50
I tie and blindfold Bubbles, then fill her sexy skin-tight white leotard with treats before smothering her in liquid chocolate, slopping pie in her face and giving her a really good gunging! -- Once she's tied up, I start by filling the helpless young redhead's leotard with two dozen raw eggs – you can see her squirm as she experiences the mess slipping between her legs for the very first time! Rivers of syrup smother her tits, and slowly make the leotard more and more see-through as they head further south. Reaching in with my hand, I pull open the cleavage of her top to fill it with thick, chilly yoghurt. Next comes the custard flowing down over her shoulders, her boobs, her tummy, and coming to rest in a puddle in the gusset of her leotard. Spaghetti and beans soon follow, with a dessert of strawberry instant whip, before Bubbles turns her bum to the camera and I pour custard and a bucket of orange porridge in from behind. She giggles as we see it trickle down the bare skin of her inner thighs. Having filled her with "treats", I smear liquid chocolate all over her body and pour the remainder of the bucket over her head. At last, she removes her blindfold, and we finish off with handfulls of marshmallow fluff pie and a bucket of lumpy green porridge gushing all over her head and face, before the camera takes a step back to survey her devastation.

Report
Reviews:
"Fun"
delete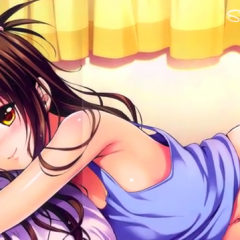 Started off a little disappointed, kinda wished her leotard was held open more so more items actually made it inside, and the yogurt looked like it missed her whole body entirely, so a slightly slower pouring process would've been nicer, but that is just to my own taste, overall its still a good video and there is a nice amount of close ups on the mess dripping down her torso and legs :)

Report
.